Banner photo courtesy of Jamard Wright
New year, new course. Your Magnolia Team has been hard at work redesigning a new course. We will reveal the new course once the USATF certification is completed. We will feature a certified Full Marathon and certified Half Marathon. We're serious about making your Magnolia Marathon Weekend experience the best it can be. Check out the course tab for new course maps.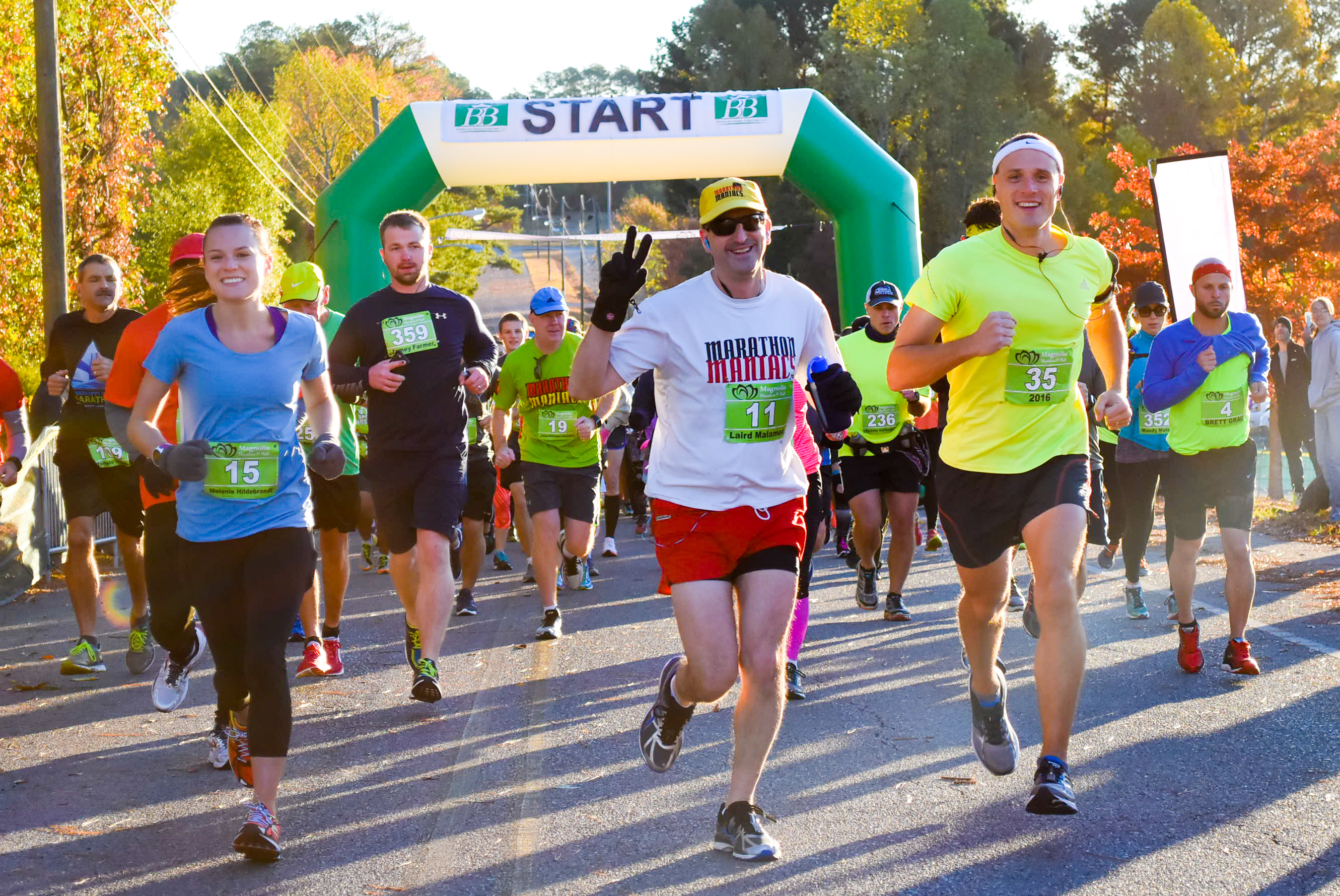 The 6th Annual Magnolia Marathon & Half Marathon is scheduled for November 18th, 2017. The race will benefit the Alzheimer's Association, Lion's Club Charities, and local charities.

PERSONALIZED BIBS!!
Once again we'll offer your name on your race bib. If you registered by November 1st, your name will be on your race number.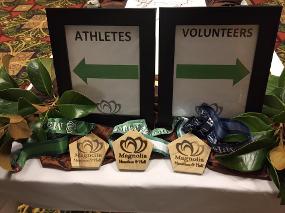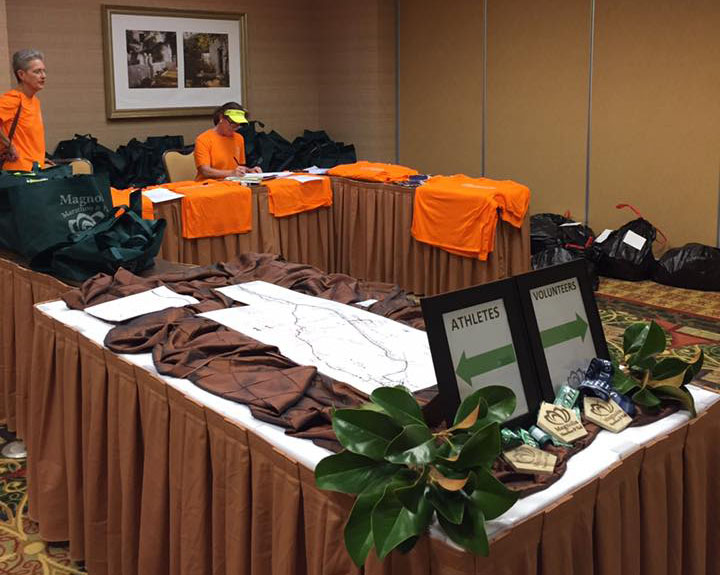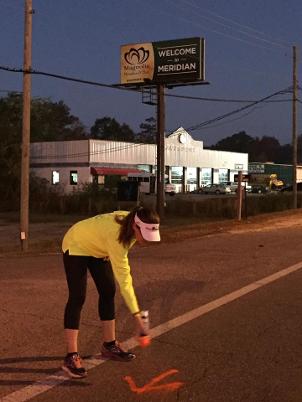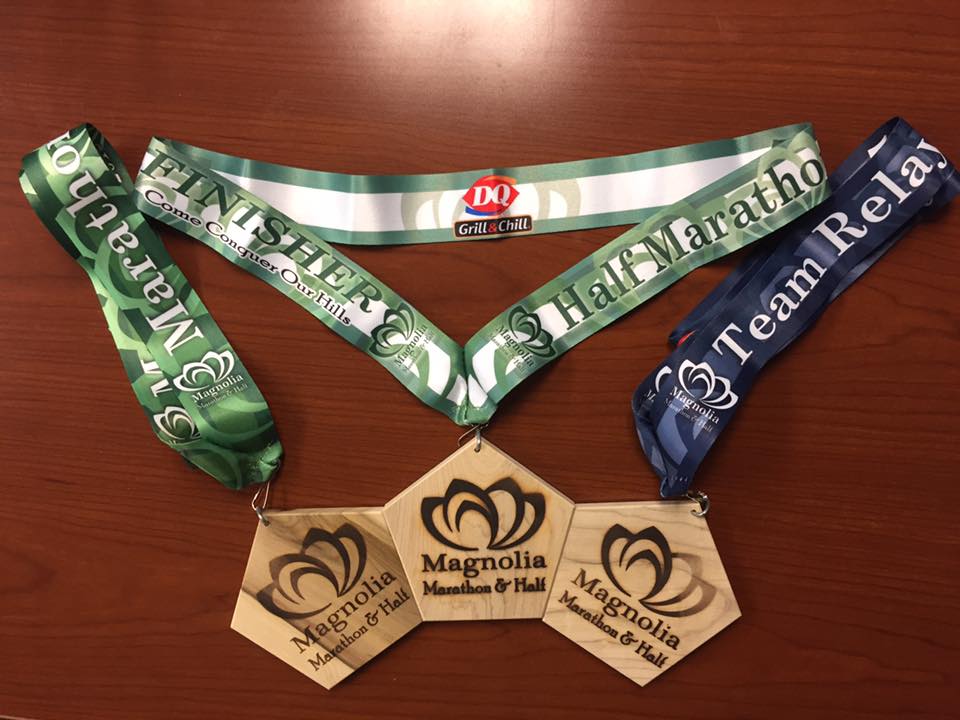 All participants will receive the official Magnolia Marathon & Half t-shirt along with a race packet filled with free products and valuable coupons. Post race fruit and refreshments will be provided for all runners at the finish line.
The Marathon, 1/2 marathon, and team relay Marathon all start at 7 am with all races starting and finishing at City Hall in Meridian. 601 23rd Avenue Meridian, MS 39301.
All full marathon, half marathon and marathon relay team finishers who finish under eight hours receive a commemorative Magnolia Wood Finisher's Medal.

Price Changes: Current: Oct 1st:
Marathon: $85 $100
Half: $65 $80
Relay: $165 $175
No Race Day Registration or
Marathon USATF# (MS17001MS)
Male: 2015
James Pearce - Rockville, MD 2:48:26.3
Female: 2016

Melanie Hildebrandt - Birmingham, AL 3:20:10.7
Half Marathon
USATF# (MS17003MS)
Male: 2013
Zachary Vogt - Grenada, MS 1:22:15.1
Female: 2015

Meggan Franks - Starkville, MS 1:22:59.2
Saturday November 18th, 2017
Wheelchair Start 6:45 AM
Marathon Start 7:00 AM
Half Marathon Start 7:00 AM
4-Person Team Relay Start 7:00 AM