Run from Northeast Park to downtown Meridian, through historic Poplar Springs to North Hills and through scenic countryside returning to Northeast Park for the finish.
The 4th Annual Meridian Marathon; now the Magnolia Marathon & Half Marathon is scheduled for November 21, 2015! To benefit the Alzheimer's Association, Lion's Club Charities, and Local Charities. Click Here to Register Now!
PERSONALIZED BIBS!!
Register by October 23rd to have your name on your race number. Sign up today!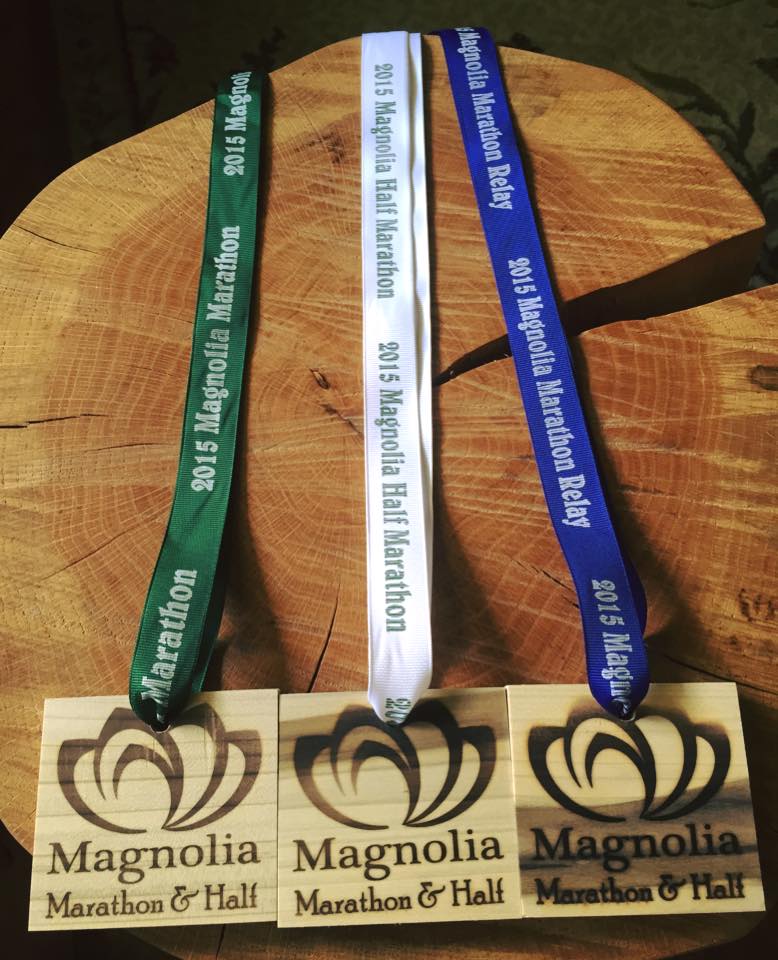 All participants will receive the official Magnolia Marathon & Half t-shirt along with a race packet filled with free products and valuable coupons. Post race fruit and refreshments will be provided for all runners at the finish line.
The Marathon, 1/2 marathon, and team relay Marathon all start at 7 am at Northeast Recreation Park.
All finishers who finish under eight hours receive a commemorative Magnolia Wood Finisher's Medal.
Marathon USATF# (MS12014MS)
Male: 2014
Shane Vetter - Niceville, FL 2:55:10.8
Female: 2012
Lisa Korsten - Houston, TX 3:32:43.3


Half Marathon
Male: 2013
Zachary Vogt - Grenada, MS 1:22:15.1
Female: 2014

Krissa Rodgers - Meridian, MS 1:39:12.0
Saturday November 21st, 2015
Wheelchair Start 6:45 AM
Marathon Start 7:00 AM
Half Marathon Start 7:00 AM
4-Person Team Relay Start 7:00 AM
No Race Day Registration
No Exceptions