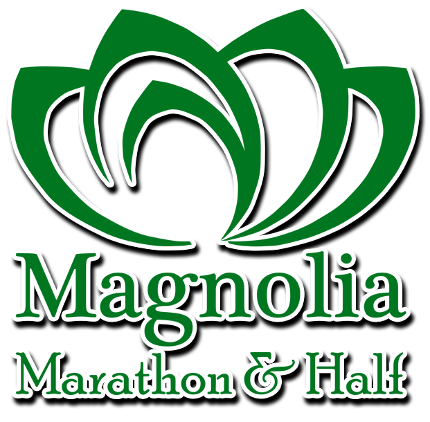 7:00 am November 16th, 2019 - Downtown Meridian, Mississippi
The 2018 Magnolia Marathon & Half enjoyed excellent weather and some super nice runners from 24 states and 3 other countries. What will the 2019 race bring? Your Magnolia committee is hard at work to gathering feedback from participants to make your race even better. If you're looking for a race with great parking, super family friendly, and an exceptional bunch of volunteers who want you to have a good time, give us a try.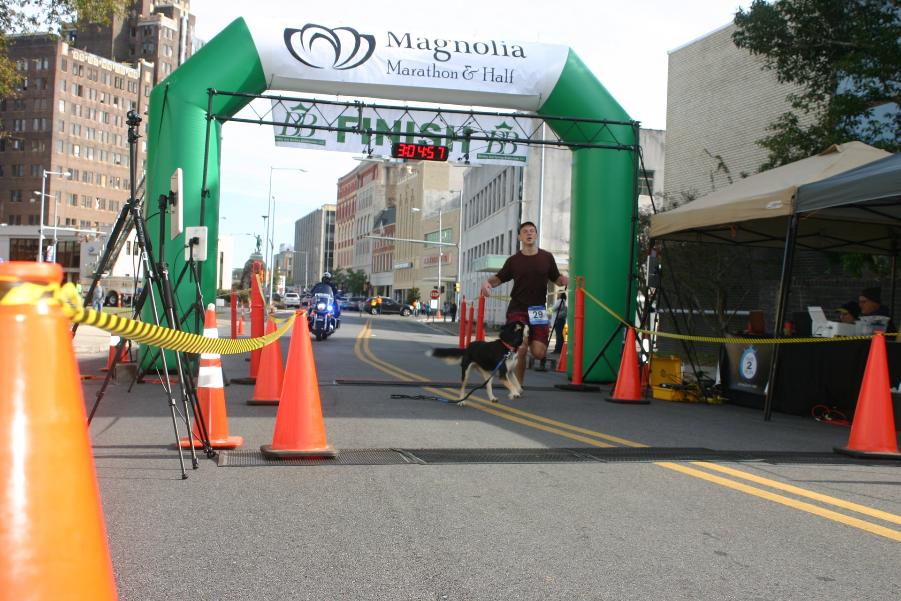 Max Bullock of Lauderdale, MS is joined by his dog for the home stretch winning the 2018 Magnolia Marathon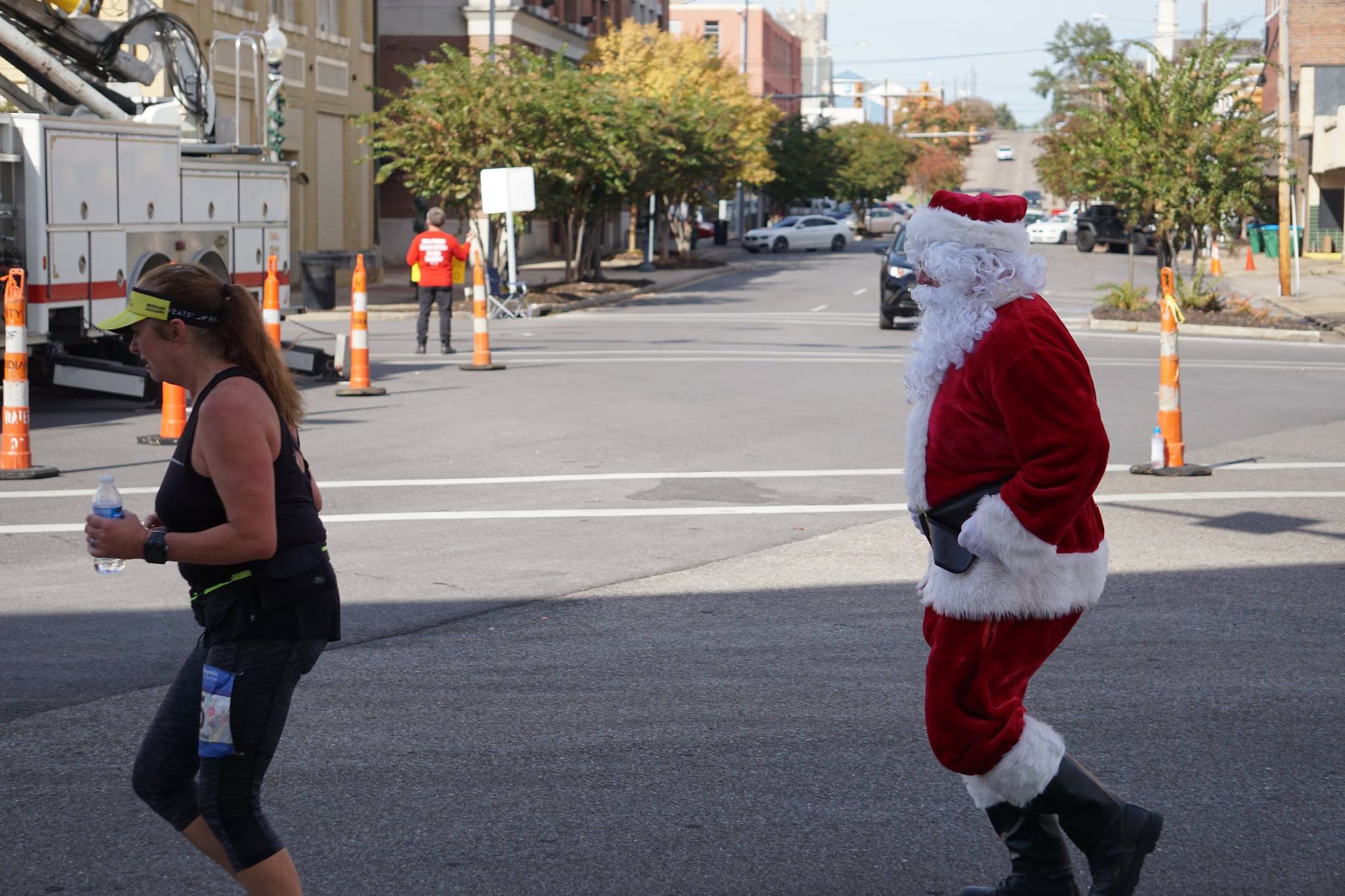 PERSONALIZED BIBS
Make your race even more special by getting your name on your bib. Be sure to register by October 25th, 2019 to take advantage of this opportunity for another keepsake moment.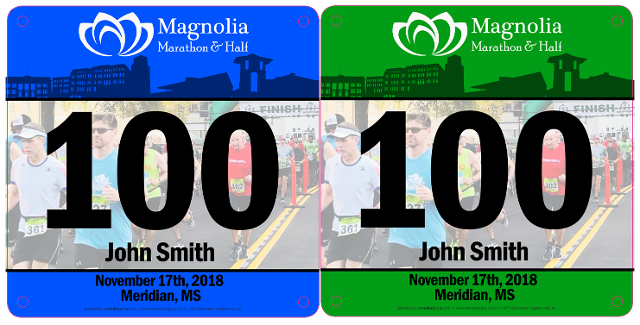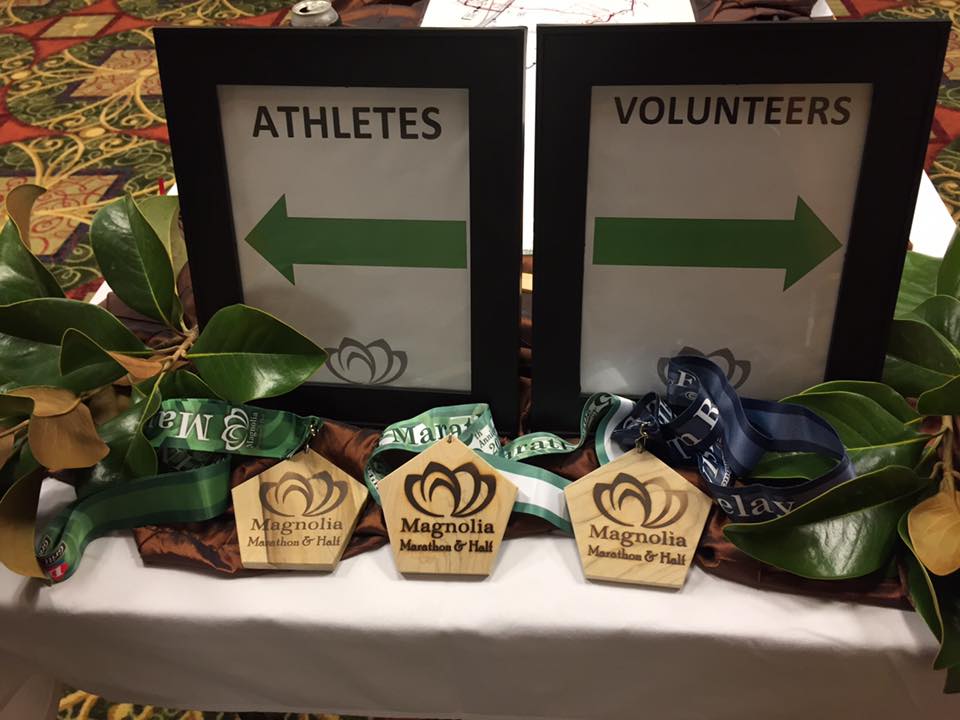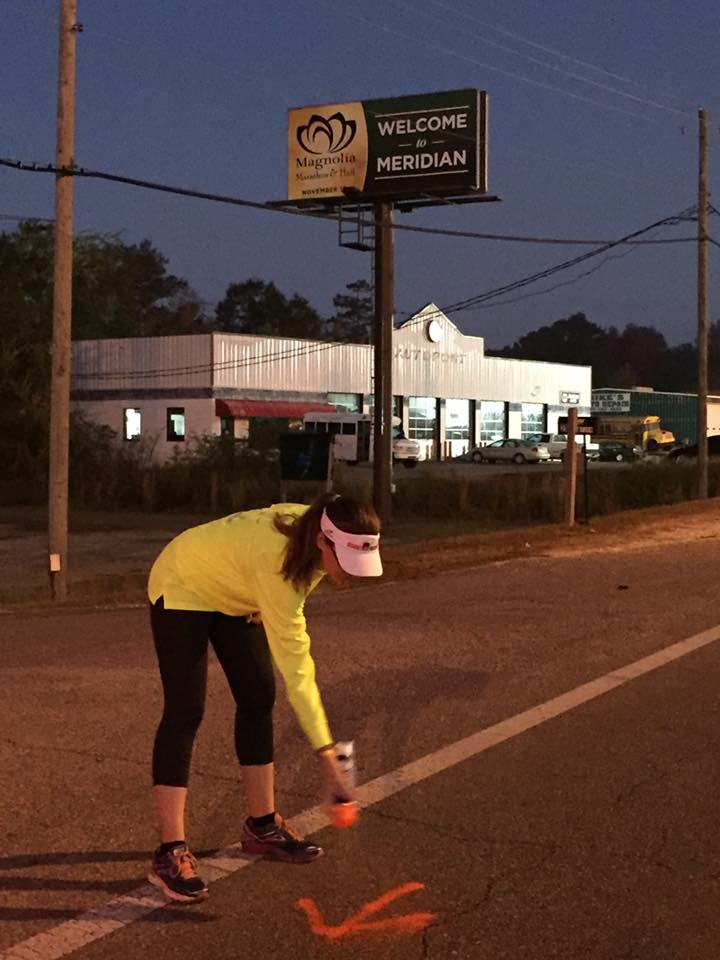 Entry Includes:
* Finisher Medal (once you finish)
* Official Race Shirt
*Race Bag filled with goodies
* Post race food and drinks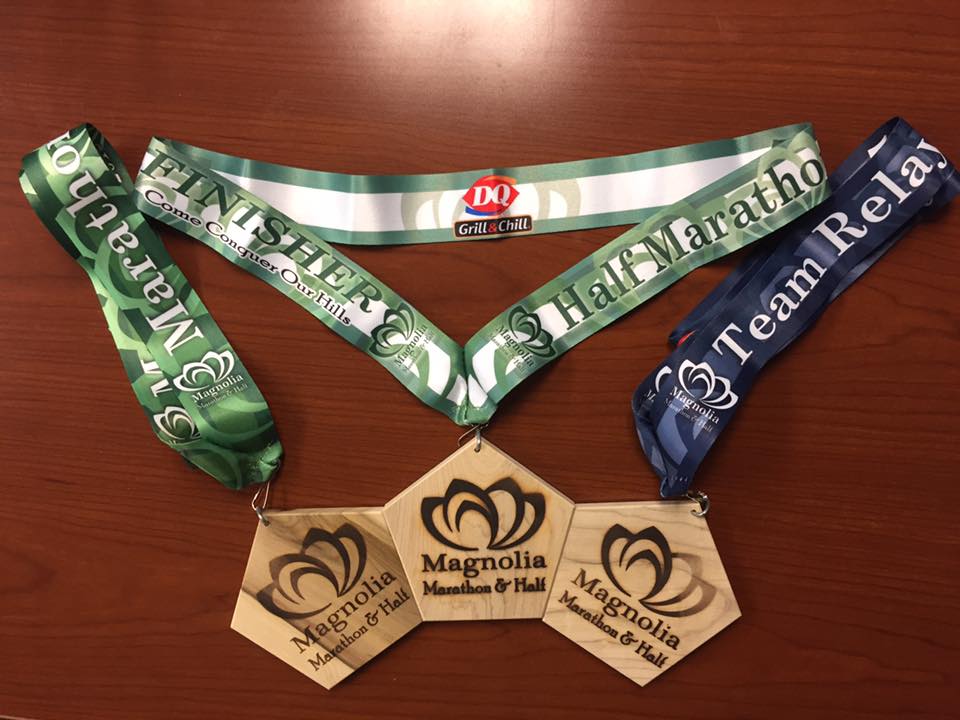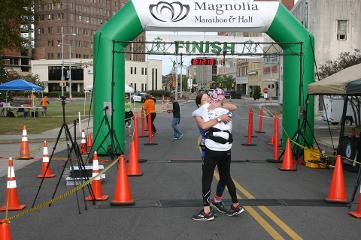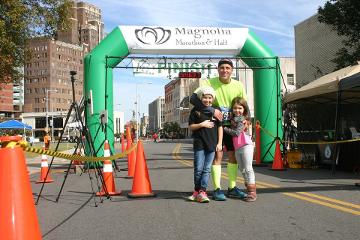 No Race Day Registration
No Bib Swapping
No Exceptions
Marathon USATF# (MS17001MS)
Male: 2015
James Pearce - Rockville, MD 2:48:26.3
Female: 2016
Melanie Hildebrandt - Birmingham, AL 3:20:10.7
Half Marathon USATF# (MS17003MS)
Male: 2013
Zachary Vogt - Grenada, MS 1:22:15.1
Female: 2015
Meggan Franks - Starkville, MS 1:22:59.2
Saturday November 16th, 2019
Wheelchair Start 6:45 AM
Marathon Start 7:00 AM
Half Marathon Start 7:00 AM
4-Person Team Relay Start 7:00 AM