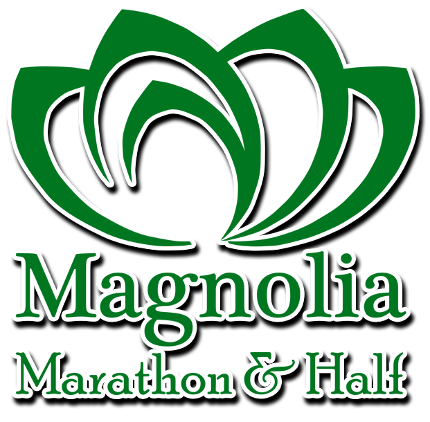 7:00 am November 19th, 2022 - Downtown Meridian, Mississippi
The LEO Run to Remember began in 2012 and was held at Northeast Park. After the 3rd year, the original organizations (Lion's & LEO Clubs) were unable to continue planning Meridian's only marathon and half. A group of local passionate runners who were heavily involved each year decided to take on the task and the Magnolia Marathon & Half was born. Named after our beautiful state flower and tree, we began rebranding the event in 2015, introducing our signature handmade wooden finisher medallions, along with a new downtown centered course in 2016.
The organizers of this race have all been effected by Alzheimer's Disease at some point in their lives, whether it be a parent, grandparent or patient. In 2017, we made the unanimous decision to donate our proceeds exclusively to Alzheimer's Mississippi; In 2020, Alzheimer's Mississippi permanently joined The MIND Center at the University of Mississippi Medical Center to combine resources and expand caregiver services, educational programs, and family support initiatives across Mississippi for individuals and families living with Alzheimer's disease and other dementias. Located in Jackson, Mississippi, The MIND Center at the UMMC is a national leader in Alzheimer's research and clinical care. To learn more about The MIND Center, visit www.umc.edu/mindcenter.
Our medals and awards are handmade by Race Director Evelyn's father, David Gerhard Kowall, a resident of Enterprise, Mississippi. They are made of wood from locally sourced Magnolia trees, donated by area landowners. (If you have a large Magnolia Tree on your property that you would like removed or that has recently fallen or been cut, please contact us!) David takes great care and precision in cutting each medallion and award. In 2017, he began making our overall and age group awards out of Magnolia wood as well. Each are hand cut to scale in the shape of Mississippi. Cutting the overall plagues take over 45 minutes each to match the shoreline of Mississippi River! David has also donated his time and talents to making beautiful unique items for us to raffle each year.
You can check out David's facebook page for more photos and videos of the medallion making process. You might also catch David at the finish line with a sharpie, ready to sign your medal or award. We hope you enjoy them as much as we enjoy making them!
Our amazing group of organizers each contribute their own set of talents into putting this event together each year. Our race timing has been managed by Tim Irvine of Time 2 Run since the beginning. Tim takes tremendous pride in his passion for timing races and continues to grow his business into the most reputable race timing organization in the region. Race Director Evelyn, Volunteer Whisperer Bonnie, and Fearless Voices of Reason Caroline, Debbie and Summer along with SUPER Volunteers Pam, Debbie, the Greens and many others have formed such an unbreakable bond that they are now able to predict each other's movements, prepare for every possible scenario and react ahead of any problem that may arise. We strive to make our event seamless to our participants. Our goal is to become YOUR favorite small town marathon, offering the most hospitable, friendliest and inviting atmosphere, and to provide encouragement to those thinking about running. We hope our passion for this event shines through and you have the best possible experience this year and for years to come!!